Case Study
Analytics for Sustainable Seafood
Repurpose the Finance Team into insight leaders during peak COVID-19 disruption
The Challenge
How to overhaul a tired reporting suite that was slow, lacked functionality and had non-existent ad hoc analysis in under 7 weeks?
Clean Seas Seafood Ltd (ASX:CSS) is the global leader in full cycle breeding, production and sale of Yellowtail Kingfish. With a goal of providing the highest quality fish possible while improving sustainability into the future, Clean Seas has brood stock bred from fish sourced only an hour from their operations in the Spencer Gulf of South Australia.
With complex operational needs, Clean Seas is committed to continual innovation and development in all aspects of aquaculture and business process from Hatchery to Farm to Processing to Customers. Over recent years, growth has seen Clean Seas develop into the largest producer of aquaculture Yellowtail Kingfish outside of Japan.
Legacy reporting and analytics systems, however, were hurting the ability of Finance to produce reports and analysis for the Clean Seas business to easily consume and make data-based decisions. The three main areas that needed to be addressed were:
Timely, accurate and a single version of truth for financial and sales reporting
Flexibility, functionality and ease-of-use in self-serve analytics
Future planning analytics capability
Jedox cloud was selected as the best fit-for-purpose technology. SpiralData was brought in as the trusted delivery partner under a tight time schedule during peak COVID-19 disruption.
Technology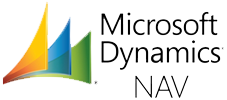 Jedox, Microsoft Dynamics NAV
The Platform
SpiralData uses a repeatable process to deliver Jedox, a unified platform across reporting, analytics and planning
"SpiralData's project management and communication was first-class. Their approach is tailored to data analytics projects so that we always knew what was done, upcoming and any associated risks or dependencies. We scheduled 7 weeks for the project, they did it in 4."

— David Brown, Chief Financial Officer
Jedox is a unified platform across reporting and analytics that seamlessly integrates with Excel. SpiralData delivered a platform that enables teams from finance, sales and the executive to gain visibility of the business while also giving the flexibility and functionality for self-serve analytics.
Centralised platform – faster speed, guaranteed uptime and performance SLAs, flexibility of the back-and-front end user experience, improved security of data access and workflows
Automation & near real-time – automated overnight loads combined with the flexibility to refresh data loads in real-time on demand
Sales and finance reporting – Jedox is now the source of truth, with streamlined reporting and responsive dashboards using best-practice design principles that are fast
Self-serve analytics – power users are able to drill through, slice and dice any of the sales and / or finance data across the business
The platform was delivered by SpiralData using our tailored data analytics project methodology. Clarity was provided around key roles, ceremonies that allowed for fast problem resolution and transparency with stakeholders, artifacts that shared information to do the right task at the right time and measurement to be constantly aware of what needs to be done to deliver.
The Results
Clean Seas finance team are insight leaders
"I use the Jedox sales and finance cubes every day and it's great to have the answers to my questions at my fingertips without asking the team to run reports for me."

— Rob Gratton, CEO, Clean Seas.
The Jedox platform has delivered productivity and agility improvements for Clean Seas via automation of data loads in near real-time, faster user experience, enhanced dashboard functionality, increased flexibility and self-serve analytics. Importantly, it has removed finance as a bottleneck for reports and enabled them to repurpose their time as insight leaders.
"Even in these times of remote working it was a pleasure working with SA-based SpiralData. We
would highly recommend their team."

— Rob Gratton, CEO, Clean Seas.
Key Outcomes
Automated reporting across sales and finance
Self-serve analytics with flexibility and easy-to-use functionality
Scheduled to take 7 weeks, the project was delivered in 4 weeks by a remote team,
all based in South Australia
Reporting now near real-time, whereas previously it took 25 minutes per report
Future planning analytics capability